10 Unique Uses of Picture Frames
Whether you have old picture frames or are looking to buy a new one, they don't always have to be used for framing photos or art. With a bit of creativity they can be repurposed for a variety of uses and they can be cheap too. Here are a few cost effective ideas to inspire you to use your frames in ways you've never thought of.
A bedside table/coffee table:
A frame with a glass glazing can easily be used as a table if some legs are attached to the base. Legs could include from an old table, lamp or similar. If you don't have any legs, they can simply be used as a tray.
Credit: Sad to Happy Project
Mail storage:
Now this is a very practical idea. You can create a piece to store all your mail by inserting a smaller frame into a larger frame horizontally, attaching them with glue or nails and then hanging the finished product vertically. Instead of the usual eyesore, you'll have a stylish place to keep your mail and other papers.
Credit: Sad to Happy Project
Framed Wallpaper:
You can attach a frame to a wallpaper of a room for a unique look. To emulate moulding you can paint the frame the same colour as the wallpaper. This will give it a seamless and elegant appearance.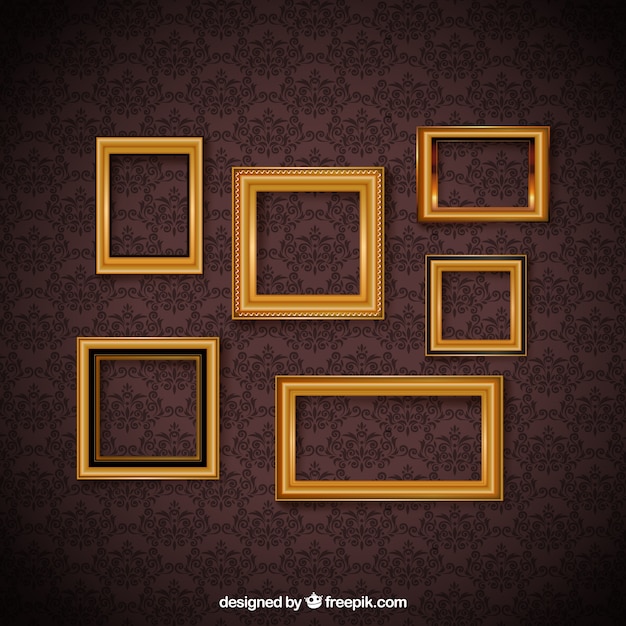 Credit: Freepik
Storage/Shelf:
For those who have many books, or simply have "stuff" they need to store, consider using a shadow box frame as a storage area or shelf. The depth of these frames allows you to fit items inside effortlessly.
Credit: Furnikidz
Towel rack:
Layering old frames together allows you to create a stylish towel rack or just a rack to hang other items. Have one larger frame lying on two smaller frames on its left and right edge and then glue them together, then hang them on the wall. You can have smaller frames surrounding it for some extra flair.
Credit: Sad to Happy Project
Framed gardens:
Create beautiful garden layouts with picture frames. Hang them up on an exterior wall and have vines grow around them or frame succulents and smaller plants. There are many options for frames in your backyard so don't be afraid to experiment. Often coloured frames like green and blue look great in the garden but rustic colours such as brown, maroon and black will also blend in nicely.
Credit: Instructables
Mirrors:
Framed mirrors are nothing new and you can even purchase ready-made ones in our store. However, if you have the right sized mirror and frame, you can repurpose the old frame to spice up a mirror lying around. If the mirror is in the bathroom, remember to keep it away from the water to avoid damaging the frame.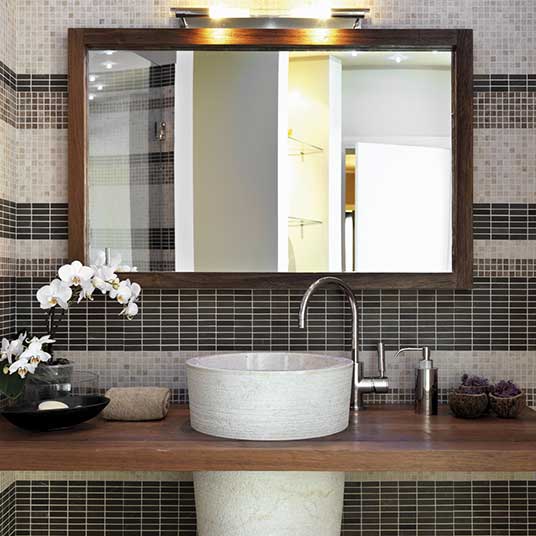 Credit: Mirror Lot
Fireplace:
A homely fireplace can look even better by framing with a frame. However, be careful not to have it too close to the fire and give it some distance so that it does not get ruined with the heat.
Credit: Mode Rustic
TV:
Modern TV designs have lost a bit of flair compared to the old days. While the best TV might have great picture quality, it won't necessarily fit into your home décor. That's why you should use a picture frame to frame your TV. Now you have a "moving picture" frame that will look fantastic.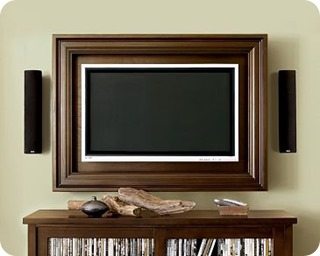 Credit: All Things Thrifty
Blank:
A frame doesn't always have to be framing something in particular to be interesting. A blank frame is a great and unique idea too. You can let the walls do the talking.
Credit: PopSugar
So as you can see there are far more uses of picture frames than meets the eye. There are more ideas that you can explore but these are a great starting point. So next time you're thinking of framing, don't restrict yourself because the possibilities are endless!